Our Ministry Activities Spot
CMM MINISTRY ACTIVITIES SPOT:
As promised, our Victorious Christian Living Bible studies have started. You may have the lessons sent to you by mail free of charge, if you so desire. Just e-mail us with your mailing address. We will be glad to mail you a copy; or write to: Pastor Jean Davy (CMM/IPPM); 5009 Beatties Ford Rd. Ste. 107-251; Charlotte NC 28216 You may also request to be placed on our mailing list, and/or our e-mail list.
News You Can Use.....
The Messenger's Voice: Is our newsletter which comes packed with words of encouragement to our readers, and articles created to lift the spirit, and to edify the body of Christ. We will be featuring exerps from our newsletter in this section, so keep an eye out for this. We will be glad to send you out a copy at your request; just send us an email requesting one; you may also request to be put on our mailing list to receive it regularly as it is published. You may choose a list to be placed on: 1. Mailing list or 2. Email list.
Pastor Jean Davy
cmm.ippm@gmail.com (Ministry email)
New Undertakings:
If you or your loved ones are in need of prayer, please contact us with your prayer need. We believe in the power of prayer, and a God who is a promise keeper. Allow us to stand in the gap with you, and to make up the hedge, as we trust God together in faith. Please see our contact information.
IN GOD'S SERVICE EVERYDAY
Here at Interceding Power Prayer Ministry, our focus is on prayer, because we believe in the power of prayer. There is so much beng said about prayer these days, that as usual, people seems to have complicated things. But simply put, prayer is communicating, making a contact with, or talking with God.
God communicates with us in these days through His Word (the Bible), and we communicate with Him by talking to Him. Our God is verry approachable, and encourages us to talk with Him. This is the only way we have in order to do this.
We do not have a problem talking to our friends, family, or those we love. Therefore, if we love God as we say we do (God's people), there should be no problem communicating with Him.
The Bible in the book of Matthew 6:9-15, Jesus gives us an example, or an outline as to how we should pray. In the book of St. John the 17th chapter, Jesus prays for the church. The Bible is filled with the prayers of the people of God, and with exhortations for us to pray. Only God can hear and act on our prayers, therefore, we are to live a life that will cause God to act on our prayers. Therefore, let us come before God in righteousness as holy people of God, and make our request known unto Him. He does hear, and answers our prayers.
Pastor Davy (on prayer)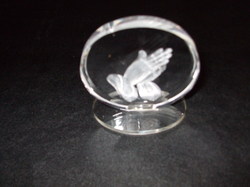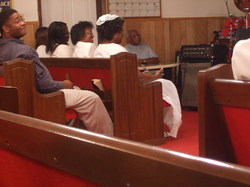 CMM PRAISE SECTION:
We give God the glory for the many prayers that He has heard, and answered because you prayed. Because we have had such a large number of devine interventions, we will keep the praise posting in the prasise section for one month, after which we will place the list in the archives, in order to free up space for the new praise entries. This will be done begining with the month of September.
1. We thank God for your prayers, and for a good transition as we re-located to Charlotte NC.
2. We give God the praise, and thank you all for praying for Mia. She is back home from the hospital, and feeling very well.
3. We thank God For safety through hurricane Irma as it traveled by Beaufort SC. 9/11/2017.


4. We thank God for Mia finding a great job, and has been back to work for some time now. 2/8/2018
Chit Chat from our Pastor.....