HOLIDAYS AND HOLYDAYS
HAVE A JOYOUS AND BLESSED CHRISTMAS!!!
Once again, we are celebrating the Christmas holiday season, we are very thankfull to God for His gift sent down from heaven to all who would receive Him. Let us remember that that's what Christmas is all about. May God bless you, and bring you into a saving knowledge of Jesus Christ.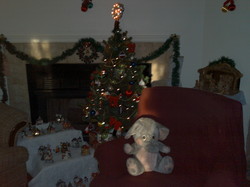 Thanks for visiting. Come back soon.
[229]